Superb Chiropractic Care
With A Personal Touch
Chiropractor Taos NM
Welcome to Doc Brown Chiropractic and Wellness located in Taos, New Mexico. We do our best to help the people of Taos who are suffering from headaches, back pain, neck pain, disc problems, and work or accident-related injuries. We feel all our patients will benefit from our advanced chiropractic approach. This article is here to help you gain a basic understanding of how our Taos chiropractors can help you and your family.
At Doc Brown Chiropractic and Wellness we are here to listen to you. We want you to get the best possible results in the shortest period of time. Doc Brown has experience in treating a wide variety of chiropractic conditions. The most common conditions that present to our office are headaches, neck and shoulder pain, lower back pain, sciatica, carpal tunnel, pinched nerves, disc problems, and whiplash.
How To Find Us
Our office is conveniently located in downtown Taos. We are located next to McDonald's in the same building as Cottam's sporting goods. We actually have the space that artist Pat Woodall used to occupy. There is always plenty of parking with easy access.
Why Choose Doc Brown Chiropractic and Wellness?
Doc Brown attended Palmer Chiropractic College,  the most prestigious chiropractic college in the world. He has spent countless hours of training and education beyond those academically required. The end result is a scientifically perfected technique allowing patients of all ages to benefit from chiropractic care, including infants, teens, adults, and seniors.
Visit Our Office Today
The bottom line is that everyone from an infant to someone over 100 years old should have there spine checked. Conditions of the spine could be the source of many of the patient's health concerns. So schedule an appointment today to see if chiropractic could help you.
HOW TO FIND A CHIROPRACTOR IN Taos
This guide will help you find the best chiropractic clinic in Taos for you. When most people in Taos decide they need a chiropractor, they end up doing a search and just picking someone at the top.
Being at the top of Google for the chiropractic search does not necessarily mean they are the best chiropractor for you. Follow the steps below to make sure you are picking the right chiropractor for you.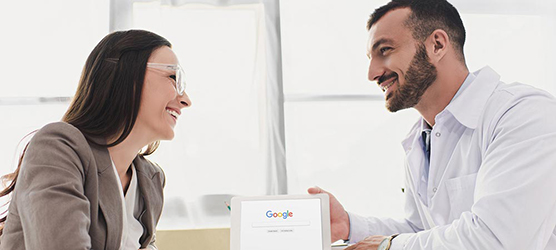 Time Needed: 5 minutes
Total Cost: USD 0.00
4 EASY STEPS TO FINDING A CHIROPRACTOR IN Taos
Step 1: Open up a Google search
You will want to type one of the following in the search bar:
Chiropractor Taos
Chiropractor 87571
Chiropractor near me
Best chiropractor in Taos

Step 2: Review Their Website
The best chiropractors in Taos put as much care into their website as they do into the rest of their office. By reviewing their website you will get a good feel for the doctor and if they are right for you.

Step 3: Check Out Their Reviews
Check out the Google Business Page of a chiropractic clinic you are thinking about visiting. It is easy for someone to say they are great, it's a different story to get other people to say great things about you.

Step 4: Give The Office A Call
Now that you have a basic understanding of what the office is about. Give them a call to make sure they fit the message that their website and GMB have been sending. You will know in a few minutes whether the office is the right one for you.